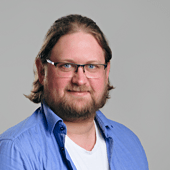 Fredrik Lindeberg
Security Expert – Security Engineering (SEC)
Fredrik joined Netnod in October 2021 as a part of the Security Engineering team. His role is focused on internal processes, public policy development and the implications of policy on Netnod's services.
In 2021, Fredrik defended his PhD-thesis, Coordinating the Internet: Thought styles, technology and coordination*. Prior to that, he worked as a systems engineer in the financial services sector with a focus on systems integration and replacement of dedicated communications networks and services for financial services over the Internet.
Fredrik has a PhD in Industrial Engineering and Management with specialisation in Economic Information Systems and an MSc in Computer Science and Engineering.