Working for the good of the Internet
At Netnod, we are innovators at the core of the Internet with a worldwide reputation for our services and the expertise of our staff.
What we do
Our work ranges from providing interconnection and DNS services to running one of the most accurate and secure time services available. We are also operating one of the world's 13 root name servers.
Connect with us
To send an application for a specific position, an open application or to stay up to date on the latest openings please click here.
Working at Netnod
How we work
With a spacious office located in Solna, we offer an informal but professional work environment where everyone is given responsibility and the opportunity to develop their expertise.
We work in teams and put great pride into how we produce solutions that are robust, secure and useful for our customers. This means that we prioritise quality over deadlines, but we can also hit warp speed if things hit the fan.

We trust our teams to get their job done and enjoy working with short and non-bureaucratic decision paths.
Our benefits
You can start the day with breakfast at the office. Sometimes you work better from home so we set you up with a home-office.

Our employee health insurance and pension scheme is one of the best available.

We travel together, in small groups, to all the relevant industry events where you can expand your knowledge and network. Twice a year we all travel together to talk about the future and how we can improve as a company.

On an individual level, we all keep learning with 10% of our time allocated for training.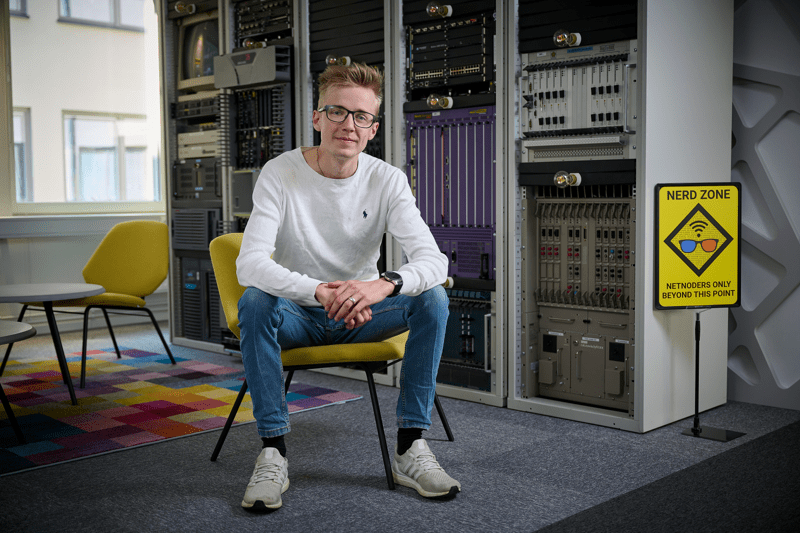 From newbie to Nato!
This is Filip Olofsson. He joined Netnod in August 2021 as part of the SRE team and quickly became an important part of Netnod.

But that's not all.

In 2023, Filip and three other Netnod colleagues participated in (and won!) the Nato cybersecurity competition Locked Shields, the largest cyber defence exercise of its kind in the world. You can read more about Filip's journey here.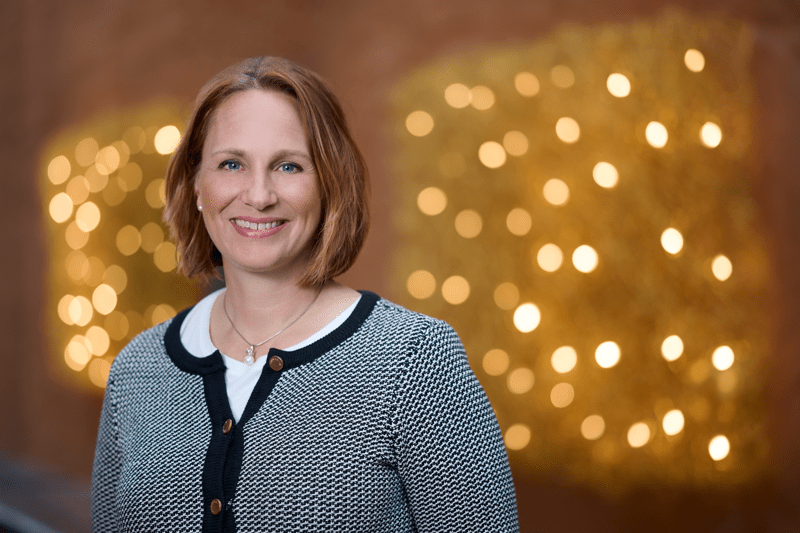 A few words from our CEO, Karin Ahl
For us at Netnod, the Internet is about people. People develop and maintain the technology upon which society depends and the aim of technology should be to improve everyday life.
Even if the person on the street doesn't know Netnod, they benefit from our work. We are almost always there at the core of people's favourite and most important day-to-day digital activities. When it comes to experts, governments, and technology-based companies, we are not only well known but also very well respected.
The reason for this is simple: for more than 25 years we have focused on building and maintaining the core infrastructure that makes the Internet work. We don't do this to make profit or for shareholders (we are owned by a non-profit foundation); we do this for the good of the Internet and for the good of society. At Netnod we are all driven by that mission. And if you've read this far, maybe you are too?

Explore our open positions
About Netnod AB
As innovators at the core of the Internet with a worldwide reputation for our services and the expertise of our staff, we ensure a stable and secure Internet for the Nordics and beyond.